Join our hands-on Facial Coaching Course!
5 Day In-Person training plus 30 days of coaching!
Are you a Cosmo or Esthi looking to increase your facial technique to make more money?
Create a signature Facial, provide more value for your clients, gain a solid business foundation so your skin business can support you!
Our Facial Coaching Course is a packaged program for licensed Cosmos or Esthis or those seeking licensure who are ready to make more money and leave their 9 to 5 so they can finally be their own boss and have the career of their dreams.
Let's find you clarity in your career...
Real words from real experiences...
The 3 problem areas we will work on
inside of our
Facial Coaching Course: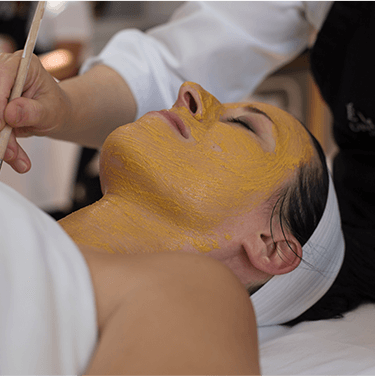 Do you feel like your facial and skin knowledge is below average?
Would like a refresh of Skin and Ingredient Knowledge? Are you looking to increase your confidence in performing facials to attract more clients and to retain them? This process will help eliminate self doubt so that you are confident in your facial technique.
Are you looking for a way to stand out, with a facial that gets rave reviews?
You shouldn't want satisfied clients, you should want raving fans! Let us help you create a Signature Facial, specific to your business. This Facial will be the foundation of your entire Facial menu.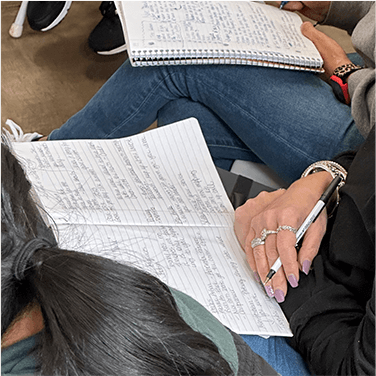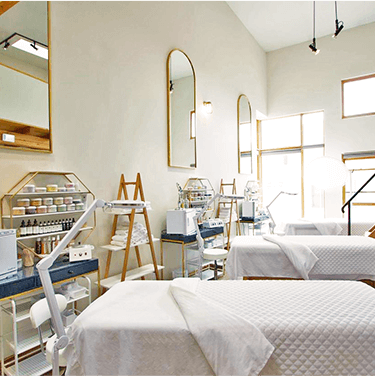 Rented a space, bought some equipment, now what?
No one quite tells you when you graduate beauty school and begin working for yourself that you are indeed engaging in entrepreneurship. Let us help you navigate the wild ride of the beauty biz industry. Jonelle has spent thousands of dollars learning beauty biz secrets over the last 12 years. She's also learned so much being a beauty biz owner, at a time with 2 locations. She will deliver all the goods to you so you can finally leave your 9-5 and work in your dream career!
The Facial Coaching Course is for a licensed Cosmo or Esthi who wants to provide an exceptional skin treatment that will transform not just their client's skin but also their income!
"We value every Skin Professional who is looking to make a difference in their lives, which is why our program is small and intimate with limited spots. Which means we only take on 6 Cosmos/Esthi's every group enrollment (period lasts for 60 days) so that we can give them the attention they deserve. We ask you to make time for us, do the work, show up to the calls and quickly implement the strategies you will learn in order see results right away. We cannot want this more than you. If you are ready to work on this together, let's do this, let's go ALL in!"
Our Facial Coaching Course is built around the support you need. You want guidance, clarity, and a step-by-step game plan that you didn't recieve in esthestics school.
That's why we packaged this into a 60 Day Program, so that you can leave your 9 to 5 and finally have the skin biz of your dreams . Here's how this will work: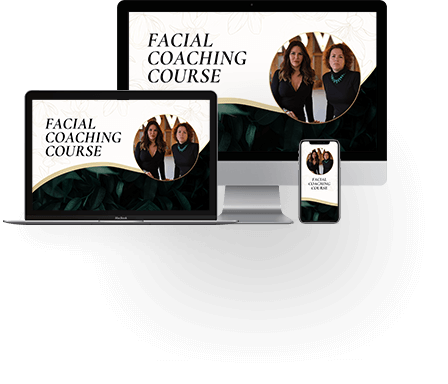 This program is designed to help you gain confidence in your facial technique. To attract new clients and to create regular clientele with your very own Signature Facial. You will also learn foundational tools to thrive as a beauty entreprenuer. 5 day in-person intensive, followed by 30 day coaching course with 2 LIVE coaching calls.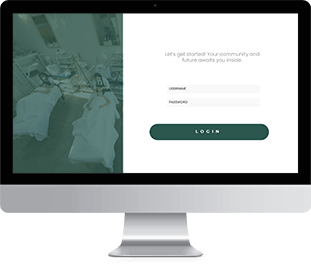 VIP Members Only in Private Community
We will work inside our PRIVATE community platform so we can stay focused, and away from distractions. This is a great place to ask questions and get feedback from us after you've left the hands-on training. We will also share more beauty biz tips that we may not have had time to cover in the one day training. There is so much great information to cover here!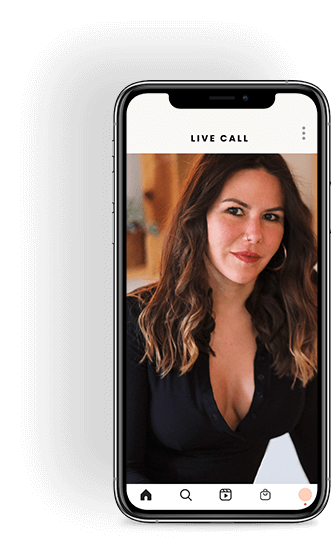 Access to 2 LIVE Group Coaching Calls with US!
This is where the transformations take place. We will meet on Zoom (face-to-face) to discuss challenges, roadblocks, strategies and MOST importantly MINDSET BATTLES to overcome so you can implement and apply them to your business. The best way we learn is from each other, from community, from each other's experiences.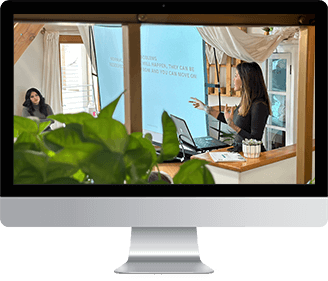 Guided learning using a blend of remote LIVE sessions and in-person training
We will work together inside of our PRIVATE community platform where we will provide LIVE exclusive content on certain topics of which students request. These live sessions will be recorded and will allow students to rewatch as many times as they need.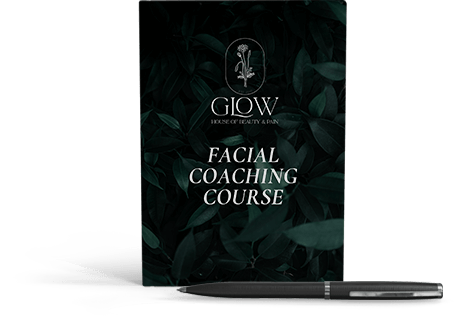 In order for faster implementation, less roadblocks, and headaches, we want to make your life easier. You will have access to scripts, content strategies, and pre-made forms to take the guesswork out and focus on this new business journey!
Announcement Coming Soon...
Our signature 3-step process!
The facial experience! Creating magic! Beauty Biz Bootcamp!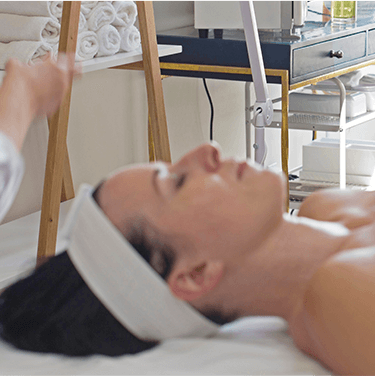 1. The Facial Experience:
This is where we create the framework for a luxurious client experience. You will create a custom facial as well as learn advanced facial techniques
This is your opportunity to practice what you've learned. You will receive the feeback that will help you grow into a powerhouse esthetician. During this process your confidence will grow so you can start delivering a 5 star facial.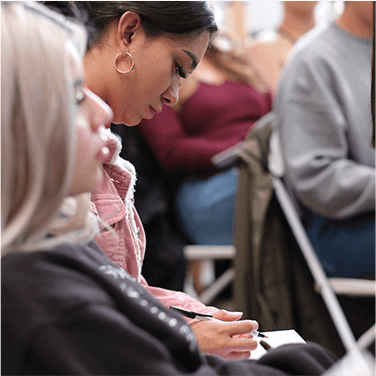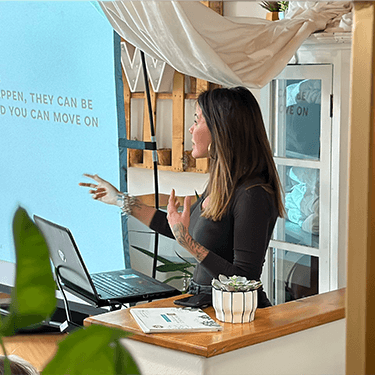 This is where it all comes together. A great facial is nothing without great business skills. This section will cover mindset and real action steps so you can thrive in your skin career. Here you will learn how to earn on value over price!
Refuse to be a struggling esthetician. Let's finally get you the transformation you deserve!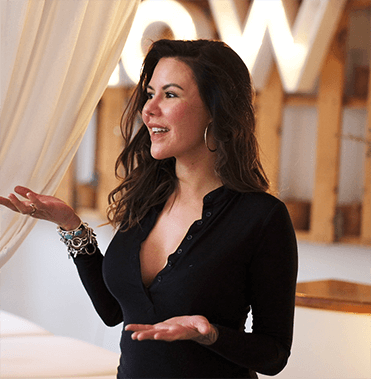 I know the struggle of opening a beauty biz and thinking, now what?
Do I just post and they
appear?
We all know that doesn't happen. Now more than ever people are joining the skin industry in droves.
What will make you stand out? Elevate? Be seen? You need to be so good they can't ignore you.
Mediocrity won't make you rich. Not only will it not make you rich, it probably won't even pay the bills. Multiple skills are needed to play this game. We will help empower your business and facial strengths and level up your weaknesses.
From an Esthetician who used to have severe cystic acne, with no business experience, to owning a fully booked out, award winning, almost million dollar, 12 years in business Skin & Cosmetic Tattoo Studio, I can use my Esthetics and Business investments from all over the country, to help you succeed. I'm here for you. I want you to get to where I am faster than I did. I want you to win.
I want people saying "hell yes" to paying you. I want you to have a waitlist. We chose a great industry, because absolutely everyone has skin. The whole world is available to you. You've just got to be ready to make the decision to take action. You've got to be ready to put in the work. You've got to be ready to have your dream life and career.
Are you ready?
~Jonelle